ABOUT
Come home to better living with ACASĂ Ocala in Tallahassee, FL! Experience the comfort and convenience of a home with local city benefits like close access to shopping, dining, parks, and entertainment. Only a few minutes from Florida State University, you can expand your mind and your horizons at our Tallahassee apartments. Here, there's always something to do and discover. Spend weekends in the natural world that's just a short drive away or explore all Tallahassee has to offer. Grab a bite or your favorite brew at Black Dog Cafe, Hopkins Eatery, or Maple Street Biscuit Company, and then come home to ACASĂ Ocala, where you'll find plenty of space to call your own. Join our vibrant community and contact us today!
Address
1303 Ocala Road
Tallahassee, Florida
32304
Office Hours
Monday - Friday: 08:30 AM - 05:30 PM
Saturday: 10:00 AM - 05:00 PM
Sunday: Closed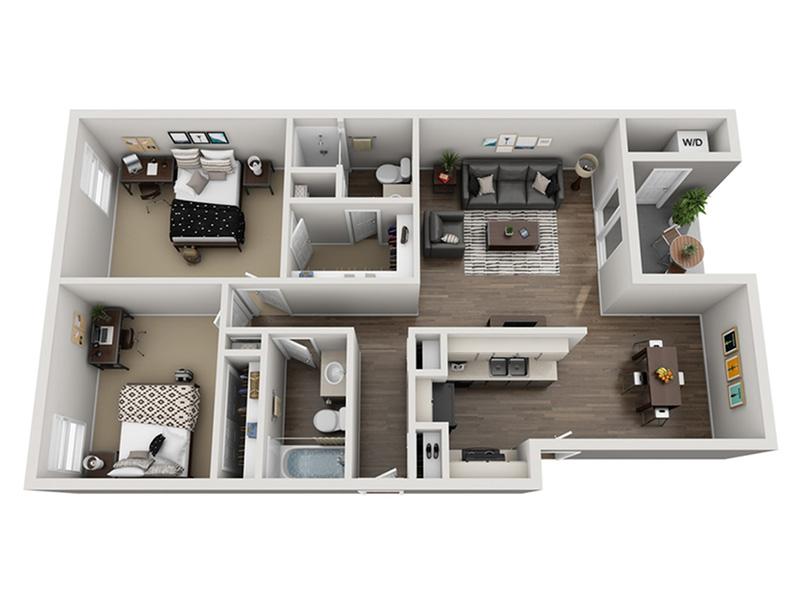 Two Bed-2x2
SQ FEET: 964
BEDROOMS: 2
BATHROOMS: 2
DEPOSIT: 500
PRICE: Contact Us for More Details
WEB SPECIAL: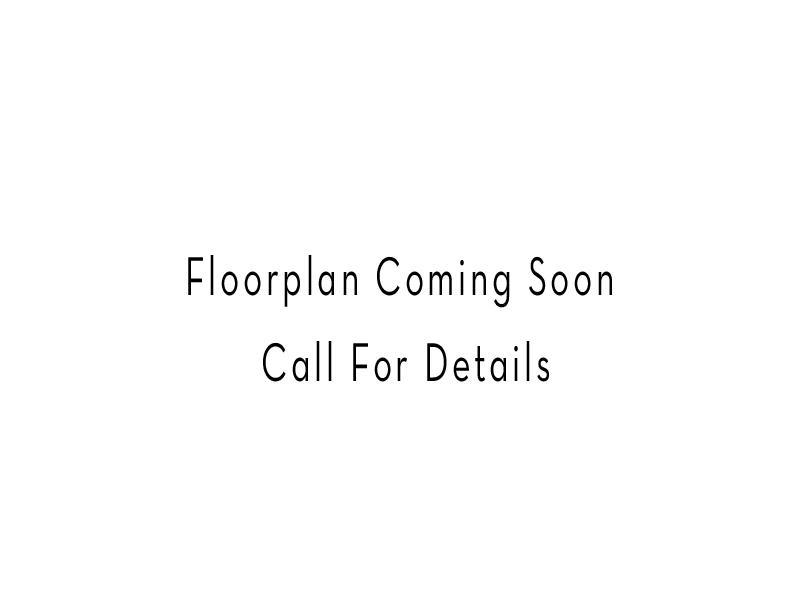 One Bed-1x1
SQ FEET: 727
BEDROOMS: 1
BATHROOMS: 1
DEPOSIT: 500
PRICE: Contact Us for More Details
WEB SPECIAL: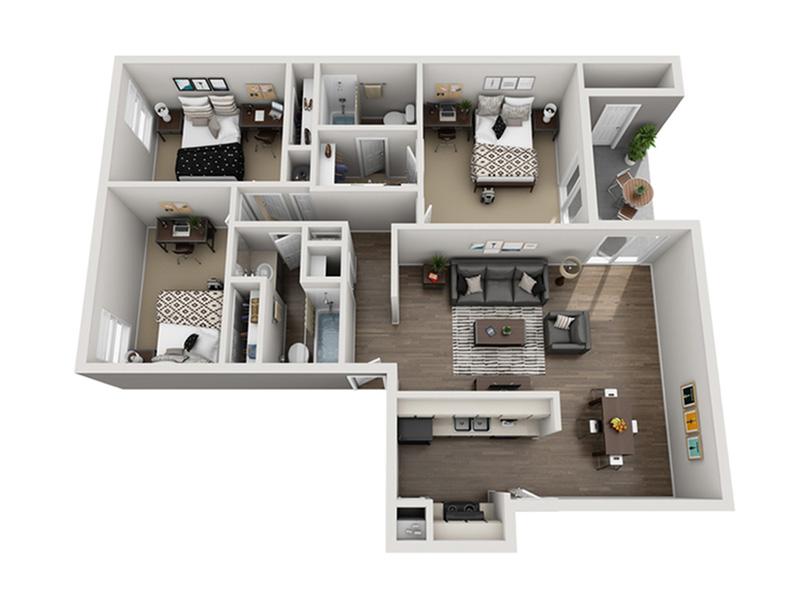 Three Bed-3x2
SQ FEET: 1209
BEDROOMS: 3
BATHROOMS: 2
DEPOSIT: 500
PRICE: $1099
AVAILABLE: 2
WEB SPECIAL: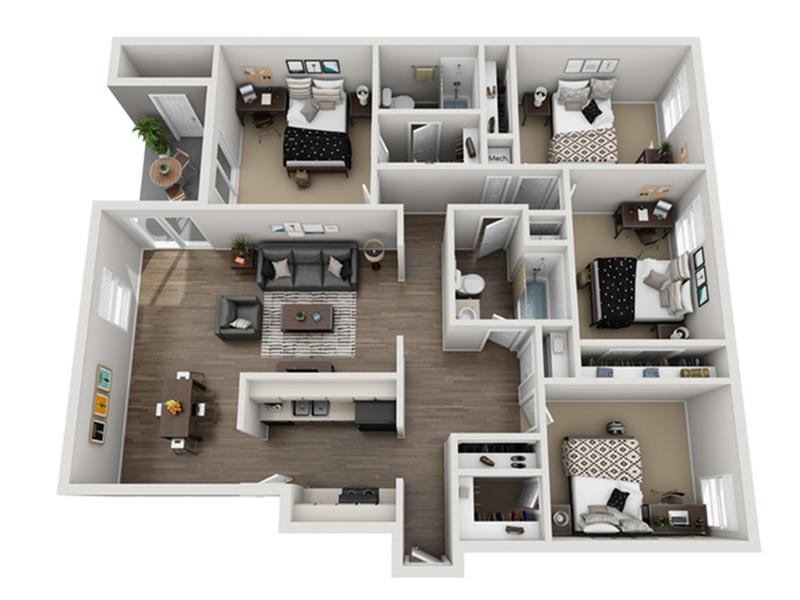 Four Bed-4x2
SQ FEET: 1516
BEDROOMS: 4
BATHROOMS: 2
DEPOSIT: 500
PRICE: $1199
AVAILABLE: 1
WEB SPECIAL:
Apartment
Private Patio/Balcony
Fully Equipped Kitchen
Open Floorplans
Air Conditioner
Washer & Dryer*
Property
Fitness Center
Swimming Pool
Clubhouse
Pet Friendly
Courtyard
Sundeck
Laundry Facilities
Cyber Cafe
TV Lounge
Professional & Responsive Management
24 Hour Emergency Maintenance
MsJames
Stars: 5
Ms Latoya was awesome. She made sure all my needs were met in a timely fashion. I was nervous about moving here but with the help from her and her staff, I couldn't be more happier ❤️❤️❤️
Oct 25, 2023
MsJames
Stars: 5
Ms.Latoya is amazing. Her and her staff made sure all my needs were met in a timely fashion. Her reassurance and attentive care for my concerns was overwhelming... Thanks ❤️
Oct 22, 2023
xXgoldhackerXx
Stars: 5
Thank you for your help with apt136❤️
Oct 16, 2023
Dexter Vickers
Stars: 5
The new manager (Lataya Franklin) at Acasa Ocala, 1303 Ocala Road, Tallahassee, Florida 32304, was really helpful in resolving the plumbing issue in my apartment. The apartment complex provides excellent customer service.
Sep 21, 2023
Alexis Richardson
Stars: 5
Aug 13, 2023
Ty Leah
Stars: 5
I've lived here for 4 years, and it has been amazing. It's beautiful but right on the highway so watch your speed. The landscape is beautiful, as well as the property. Maintenance and the staff is always on top of things. So proud to have called Acasa Ocala "The Hub" my home for so many years. The current manager has also been a huge help, she's so kind and patient. Thank you all and thank you Ms. Wendy! If you are looking for home, here it is. Welcome..
Aug 08, 2023
Miss Jones
Stars: 5
For the past four years I have proudly called this place home. The staff and Ms. Wendy are quick to help get things done. The manager is very helpful. This is such a beautiful and quiet place to live. Definitely recommend.
Aug 01, 2023
Brittany Williams
Stars: 4
Jul 28, 2023
Sean Dearborn (ShantiDass)
Stars: 4
It seems like these partments were pretty well put-together. They were a mix of people from working men to college kids and general locals. Swimming pool look nice, from what I saw of it. The one inside of the apartment that I delivered furniture to was actually very large and nice. It's close to the Publix on Ocala, It is in walking distance to Pensacola Street and sort of near tharpe Street. I liked it it was nice, and it was quiet also.
May 18, 2023
Mellow Cello
Stars: 4
It nice but if you live by the pool the music will be way to loud alot of the times
May 08, 2023
Florida A&M University HS
Stars: 5
Ryana, the apartment's assistant manager, provides the greatest customer service in Tallahassee, Florida. She is highly professional in her handling of concerns and difficulties at the apartment complex. "A+ Assistant Manager Ryana"
Apr 29, 2023
Dexter Vickers
Stars: 5
Super Star employee today (Kalani & Ryana)
Mar 13, 2023
Dexter Vickers
Stars: 5
Today I witnessed two employees working beyond their scope. They were multitasking, trying to get the job done to keep the customer (tenant) happy. These are the kind of employees I want to help operate my future company. God bless your company for having two great employees; however, I suggest that you build your company around these employees.
Mar 13, 2023
Ja S
Stars: 5
Good place...check it out
Dec 13, 2022
Aaron Navarro
Stars: 5
BIG thanks to Ryana Foster for assisting me throughout the whole process of securing my new home! She was the only person out of around 10 different places within the city to follow up with my interest in the spaces available, and this quality customer services is one major reason I chose to move forward with Acasa Ocala.
Nov 30, 2022
Naomi Murray
Stars: 5
Sep 05, 2022
Jenny Moses
Stars: 5
Aug 31, 2022
Frankie Ahayah Lyfe Hollis
Stars: 5
Aug 07, 2022
Frankie Hollis
Stars: 5
Aug 07, 2022
Austin Bolivar
Stars: 5
My AC has had a couple problems and Jordan C helped me a lot and explained everything!
Jul 07, 2022
ChristopherRyan Richardson
Stars: 5
As of September 28th 2023 acasa Ocala and it's management, specifically Mrs. Latoya has been such a excellent leasing agent and manager over the apartment complex community. She has a wonderful heartfelt, professional personality. Very prompt when taking care of all and any business whether there's conflict in the business or nothing at all. She leads her staff always in the same professional way as well and they have made my 4th year here wonderful.
Apr 12, 2022
ChristopherRyan Richardson
Stars: 5
Apr 12, 2022
Ah'jayla&Ashaureah Channel
Stars: 5
Shout out to Jordan the maintenance guy! he really got the job done!
Mar 05, 2022
Gerfronza Harris
Stars: 5
Jordan was very helpful with my A/C issue, He went over & beyond to make sure that we were Cool in the Apartment.
Mar 04, 2022
Double A
Stars: 5
Jordan C, always goes above and beyond for me when it comes to needs for my apartment! He never misses a beat!
Mar 04, 2022
Rylee Boyett
Stars: 5
The staff is great here, the property manager and Jordan are so kind and helpful !!
Feb 24, 2022
Raschmyr Mortimer
Stars: 5
Jordan the maintenance guy helps us with everything we need, as soon as we put in the request he came and helped us.
Feb 09, 2022
Soy un Papi
Stars: 5
Jordan (maintenance) is by far the greatest asset this property has he has been extremely helpful on many occasions and is super chill
Feb 09, 2022
Cynthia Candelaria
Stars: 5
Whenever something needs fixing Jordan is always there to save the day. The hub is lucky to have a great employee because the last few maintenance guys in the past sucked.
Jan 29, 2022
Faro Glyph
Stars: 5
The maintenance tech, Jay was fantastic!!!
Jan 28, 2022
Gabriel Brito
Stars: 5
The only reason The Hub receives a 5 star rating from me is because of the maintenance manager, Jordan. He is the most professional, helpful, and patient person I've ever met from the Hub. I have no comments on the leasing office and their staff. Rest assured thoughts when it comes to maintenance requests all the way from leaky bathtub spouts to squeaky door hinges, Jordan is the man.
Jan 27, 2022
Kelly Kaladeen
Stars: 5
Jordan C and Jay J did a great job helping my roommate and I on our most recent maintenance need! Our maintenance order was assigned and completed within the same day, and they were super nice about the whole process!
Jan 26, 2022
Gerard Lacey
Stars: 5
I have no complaints about the maintenance team here. They always come within a week and Jordan C. Has always been able to fix any problems in my apartment. 5/5 service from the maintenance team here and shoutout to Jordan C again.
Jan 25, 2022
Gaby Gomez
Stars: 5
Jay was very helpful responding to our work order and fixing our garbage disposal quickly
Jan 20, 2022
Lauren Van Exel
Stars: 5
I love the property manager and everyone who works in front office. The maintenance man, Jordan, is so helpful and kind with anything that you need. The staff constantly amazes me.
Jan 19, 2022
Rachael Tertan
Stars: 4
Although when I initially moved in my apartment was clearly not cleaned or inspected. The staff and manager, Zahra and Victoria, had done a great job of elevating my unit to the level it should have been at to start. Which was very much appreciated. The maintenance supervisor, Jordan C., was very responsive when I had an urgent maintenance order and had resolved the issue within hours! Since the Hub has gotten new management, they've been very on top of any issues I have! I only left 4 stars because there are no outlets in the bathrooms and very minimal lighting throughout the unit, which is no fault to the staff, just how the apartment was designed.
Jan 17, 2022
Dimitri Jackson
Stars: 5
Great place to live
Dec 14, 2021
Jayla Futch
Stars: 4
Oct 08, 2021
Sandy Russell
Stars: 5
Sep 23, 2021
Leia A Ent
Stars: 5
Jul 02, 2021
Leia Ambrister
Stars: 5
Jul 02, 2021
BriShanna Hinton
Stars: 5
Took a tour with the lovely Sidney! She was amazing! The place is beautiful, her attitude was so positive, and I can't wait to move in! :) She made the experience so great from beginning to end!
Jun 18, 2021
Malik Edwards
Stars: 5
Came in for a tour looking for a new Apartment, and I was treated with the best customer service and hospitality from Sidney the tour was great.
Jun 17, 2021
Soflo. Dre
Stars: 5
Sidney was an amazing tour guide. I would advise all possible tenants to come and see her.
Jun 17, 2021
kadrea murray
Stars: 5
I did a tour with Adrien & he was the nicest person I ever meet he showed me around , showed me the 2/2 & he made sure if I had any questions that I asked if I did have any . He was simply amazing .
Jun 15, 2021
Tyliek Clark
Stars: 5
Great tour with adrien
Jun 07, 2021
Niles Hattaway
Stars: 5
Great tour experience with Adrian
Jun 07, 2021
Timothy White
Stars: 5
Got to see the 2×2 unit, one bathroom had a tile shower and the other a tile tub. The whole experience was very nice, the apartment and surrounding amenities were VERY pretty, and Adrien did a really nice job of answering our questions and making the place feel warm.
Jun 02, 2021
Belmar Hernandez
Stars: 5
My roomate and I have had a great experience with the staff especially with Ezequiel, he has been super helpful and kind.
May 28, 2021
Sara Jackson
Stars: 5
James the Maintenance guy was very helpful kind and professional.
May 19, 2021
Connor Cygan
Stars: 5
Vicki at the Hub is AMAZING! She is super helpful and makes the place feel like home. They have a lot of great amenities and the one bedroom is HUGE!
Mar 17, 2021
Austin Lemons
Stars: 5
Mar 17, 2021
Kayla Lemons
Stars: 5
I love the Hub Tallahassee! The staff are extremely nice and helpful, the floor plans are spacious, and they have lots of nice amenities! I definitely recommend this place.
Mar 17, 2021
Janae Dean
Stars: 5
Nice floor plans, great amenities, friendly staff, and good pet policy. Zahara is awesome! She was knowledgeable and very welcoming.
Feb 11, 2021
William Collins
Stars: 5
The office staff was great and very helpful. They answered all the questions I had when it came to possible life at the Hub.
Feb 10, 2021
Tiamia Yearby
Stars: 5
Jan 14, 2021
Quintoria Sneed
Stars: 4
Dec 20, 2020
Nile Williams
Stars: 5
The maintenance man Jason M. came to help me with my sink and was super nice. He cleaned up after himself and was in and out. I loved it. He was amazing.
Jun 16, 2020
Charlie Wyckoff
Stars: 5
Great Experience with the office staff, easily the nicest people I met during the renting process, specifically Victoria! She handled all our questions like a pro and helped us immensely to navigate the application!
Mar 11, 2020
alberto torna
Stars: 5
Place is amazing Jason the maintenance guy will go the extra step to make sure your getting the most of your apartment!!
Feb 11, 2020
Jaderian Roe
Stars: 5
Jan 19, 2020
Chaunya Thomas
Stars: 5
Oct 30, 2019
paige allen
Stars: 5
Sep 27, 2019
Andrew Hall
Stars: 5
Love it here and it's super cheap! It has bad reviews but for now I have 0.
Sep 14, 2019
Ruthie Johnson
Stars: 4
Great home the complex is a bit old but we were lucky enough to get a nice apartment
Aug 21, 2019
Michael Diaz
Stars: 5
Love it here and the staff is always so helpful!
Jul 26, 2019
Maple Street
Stars: 5
Jul 17, 2019
Tony Green
Stars: 5
Yessir
Jul 10, 2019
Chase Graybar
Stars: 5
This community is great! The staff was so helpful with all my questions! Jessica gave an amazing tour and was super helpful!
Jul 09, 2019
Samuel
Stars: 5
Came for a tour today and Yukoan made everything comfortable and easy to understand. She's a wonderful person. Jessica and Diamonte provided a friendly and welcoming vibe. Would definitely recommend
Jun 16, 2019
Elizabeth Brown
Stars: 5
Jessica was so amazing ! She helped me sign up for an apartment. It was such a good experience the entire time. She made the visit fun and I had an amazing and good experience here. Im excited to move in!
Jun 08, 2019
castel gelin
Stars: 4
Great place at a low price, staff has always been friendly, maintenance guys fix things as soon as possible. It's a student focused apartment complex but there's a few non- students there. Seen cops here about 3 times for some disturbances but nothing violent. With that many students you just can't avoid catching a whiff of weed once in a while, but hey lots of hot college girls. Just try to avoid the late fees, they are rough but staff will try to work with you.
Jun 07, 2019
Oluwafunke Ogunya
Stars: 5
May 17, 2019
kevin szychowski
Stars: 5
The hub is a great place to live, affordable with most of the utilities included and great service. Pool is clean and gym area is nice too. Victoria went out of her way in a pinch to get me a furnished 1 BR and had new flooring installed in less than a week. Thanks again!
May 16, 2019
Muyiwa Arigbede
Stars: 4
Apr 26, 2019
Ameya Ellison
Stars: 5
Apr 11, 2019
Reneariel Vasquez
Stars: 5
Really nice apartments with a wonderful staff that gets back to me regarding any concern that I have. Had a great encounter specifically with Ivonne and Victoria regarding my application.
Apr 04, 2019
Kassandra Mesa
Stars: 5
The apartment complex and amenities are great! I absolutely loved meeting Ivonne. She truly made me feel like The Hub could be my new home!
Apr 02, 2019
Mery Llano
Stars: 5
Loved the apt and amenities! Victoria gave me an AMAZING tour. Definitely on my top 5 list!
Mar 22, 2019
Elizabeth Campos
Stars: 5
It's a really nice place to live and I absolutely LOVED the tour that Vicky gave me. She made me feel like this community was my new home!!
Mar 20, 2019
Ryan Mohorne
Stars: 5
Living here was amazing. Any maintenance request that I had was completed in a timely manor. They did an amazing job matching with Juan and Javier as my roommates, especially since i didn't know anyone in Tallahassee. The company is amazing, as I still live with Trinity at The Social 2700.
Mar 12, 2019
Renata Kuba
Stars: 4
Mar 10, 2019
Jason Behnke
Stars: 4
Very friendly staff
Dec 26, 2018
Amber Jacobsen
Stars: 5
The leasing process was very easy and the leasing staff were very helpful. The upgrades are super nice and the floor plan was cozy. I can't wait to move into my new apartment!
Jul 26, 2018
Jojo Duval
Stars: 5
Jun 24, 2018
Courtney Davis
Stars: 5
Jun 05, 2018
arthur williams
Stars: 5
A great place to live
May 24, 2018
Tiffany Gavin
Stars: 4
Jan 31, 2018
Lorian Williams
Stars: 5
The Hub @ Tallahassee is a great place to live not a dirty place to live less noie pollution & invites their residents to events, food & prizes,etc.
Nov 12, 2017
Lori Williams
Stars: 5
Oct 29, 2017
Jay Will
Stars: 4
Very nice here
Oct 26, 2017
Elena Lou
Stars: 4
Love the place and it has two bus stops for the fsu buses really close to the complex. My only complaint would be the maintenance, they don't come on time to take care of the work orders.
Oct 19, 2017
Jonathan Sims
Stars: 5
Love the management, super cheap, and great facilitiea!
Oct 18, 2017
Jacquelan Richards
Stars: 4
Oct 15, 2017
Valerie Barnes
Stars: 5
Sep 07, 2017
Lori Williams
Stars: 5
1) Awesome place to live 2) Have Special Event Days 3) Reduced Noise Pollution 4) Have Amenities you can enjoy 5) Great Place to live 6) Close Near By Schools, Buses & Shopping.
Sep 05, 2017
Mariah Decree
Stars: 4
Aug 27, 2017
Clayton Lock and Key locksmith
Stars: 5
We open locked cars here for Fsu students
Jun 23, 2017
Nextor Chery
Stars: 4
Nice place, free wifi!
May 31, 2017
Nextor C.
Stars: 4
Nice place, free wifi!
May 31, 2017
aj williams
Stars: 5
Good experience nice office staff .. keep up the good work
Oct 10, 2016
Kortnea Williams
Stars: 5
I'm loving it! No bugs, immediate maintenance services, and quiet.
Sep 28, 2016
Mitchell Williams
Stars: 4
Sep 26, 2016
Brittany Mclendon
Stars: 5
I've lived here for quite some time and there have been quite a few management takeovers but I'm really excited about the newest one. They plan to stay and renovate the units and I am really excited! When I went in to voice my concerns the two women currently working in the office were really understanding and eager to help me resolve any issues I may have had from any previous owners. The location is GREAT and the space you have is unbelievable. So if you're nervous because of the other reviews, don't be. Genuinely, I've lived quite a few places and this is definitely at the top of the list..
Jan 21, 2016
Caleber
Stars: 5
Jan 20, 2016
Robert L
Stars: 4
READ! I am NOT disrespectful but I would have to absolutely disagree with the review below/above. Ms. Victoria is actually the leasing manager, and a great one at that. She and coworker Megean are very personable, professional and truly care about the residents. The current property manager is new but appears very active and dedicated to the job. I actually met the staff when the previous property manager was present and my girlfriends place was broken into. While the old manager hid behind his office door, Victoria & Megean were very proactive; this is why I wanted to negate the previous review. Granted, they can not fix everything nor are they burglar ninjas. I won't lie, the property is hella old, but the office staff does the absolute best with what they have. I do wish there was more maintenance on site and a Jacuzzi.
Oct 30, 2015
Edward W. Hood
Stars: 5
READ MY REVIEW. I recently decided not to renew my lease at Capital Walk because I could not afford nearly a $1000 a month for a 2/2. I stopped by this apartment for a tour. I had no idea how much money they were asking for a 1/1 either. Victoria Ferguson took me to the demo unit and I was immediately floored at how spacious it was. I asked how many square feet is this unit? She said over 700. I looked around a little bit more and said let's sign some paperwork. Victoria is a true professional. She truly cares for her residents. All of my belongings were transported and stored at a friends converted garage and a mobile trailer. I was homeless. The next day I came by and told Victoria about my situation. She originally had informed me no unit would be available until at the earliest the 10th of August with a guarenteed unit by the 15th. I told her I was living in my company van. It is the truth. I slept in my van. She had not realized how dire my situation was until I asked for permission to sleep in my van in front of the leasing office. I have been a resident for 3 days and I am always treated like a VIP when I enter the leasing office. Victoria and her staff are polite and courteous and attend to any and all issues promptly. My apartment is only $600 a month for a 1/1 and all I will say is you get what you pay for. I cannot complain. The internet is blazing fast on this side of town. I thought I would be sleeping in my van on my birthday but would you know, Victoria was hard at work the day prior. She got a unit available for me so I had an apartment to sleep in on my 31st birthday. Thank you Victoria for busting your hump and truly caring about people. G-d bless you.
Aug 08, 2015
Licheng Ju
Stars: 4
I think it is pretty good. Friendly community and excellent office services.
Apr 24, 2015
Quinesia Murray
Stars: 5
Apr 21, 2015
Aubrey Williams
Stars: 4
awesome
Oct 01, 2014
Sara Reed
Stars: 4
I Have lived here for 2 years now and have had minimal issues. The manager changed recently and is MUCH better. I have had a few minor issues with my dishwasher and a closet door but those were all fixed pretty quickly with no more complaints from me! Great price, close enough to campus. Great place to live on a budget!
Aug 21, 2013
Lindsay Brown
Stars: 4
cute apartments for a good price
Dec 06, 2011